May 12, 2022 - 2:54 pm - Posted in
News
Northwest Iowa — Power outages, along with trees blown over and damage to at least one hog confinement were all part of the thunderstorm that blew through northwest Iowa Wednesday afternoon.
Winds that gusted to nearly 50-miles per hour blew the roof off a hog confinement near Rock Valley, according to Sioux County EMA Director Nate Huizenga. He says that was the only major damage of which he is aware.
Power bumps and blackouts were reported across the area as the storm rumbled through. In Sheldon, there were a few short-lived power bumps, but power never went completely out. In Orange City, residents tell us the lights went out for about 5 minutes, while in other areas the power outages lasted considerably longer.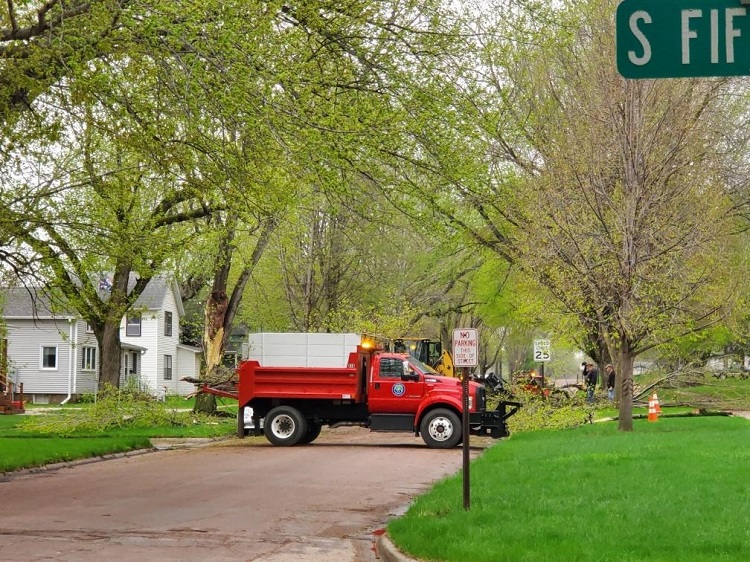 According to a MidAmerican Energy spokesperson, a possible tornado south of Rock Valley took out 27 of their electric transmission structures, which resulted in damage to five substations, and plunged some 3800 customers in the Rock Valley, Inwood, Alcester and Hudson areas into darkness. The outage occurred at about 4:30 Wednesday afternoon, with power restored by abut 6:00 pm, according to MidAmerican.
In Rock Rapids, the strong winds blew over a tree, which landed on a parked car. Fortunately, the car was unoccupied at the time and there were no injuries.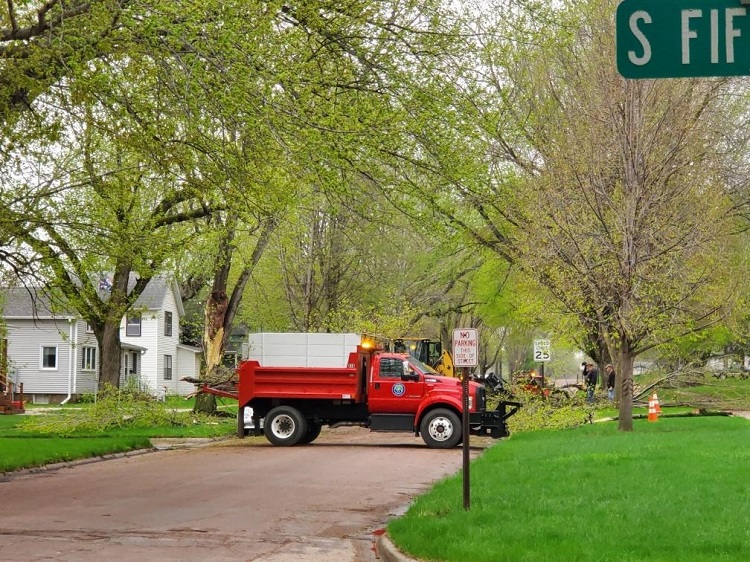 The storm brought much-needed rain to the area, but the amount varied greatly, by location. In Sibley, the Osceola County Sheriff's Office reports 1.65-inches of rain, while 0.8-inches fell in Rock Rapids and 0.78-inches in George. Unofficially, Orange City saw about 0.7-inches of rain. In Sheldon, only 0.21-inches found it's way into the KIWA rain gauge.
This entry was posted on Thursday, May 12th, 2022 at 2:54 pm and is filed under News. You can follow any responses to this entry through the RSS 2.0 feed. Both comments and pings are currently closed.