April 1, 2023 - 11:29 pm - Posted in
News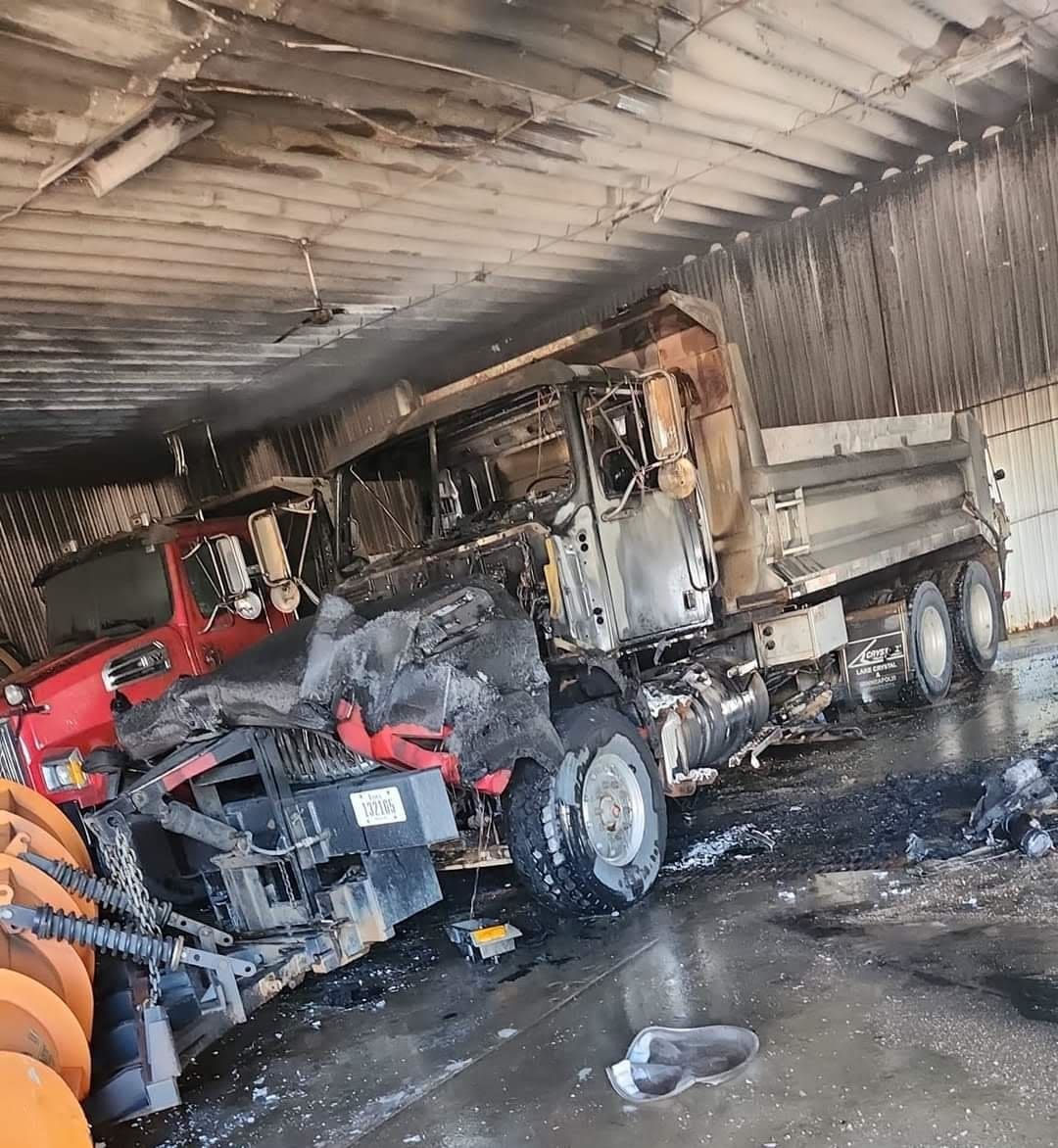 Sibley, Iowa — The Osceola County secondary roads shop and its contents sustained extensive damage in a fire on Saturday, April 1, 2023, in Sibley.
According to Sibley Fire Chief Ken Huls, at about 12:00 p.m., the Sibley Fire Department was called to the report of a structure fire at the county shop near the elevator in Sibley.
The chief says the fire department saw smoke coming from the garage doors as they approached the scene. He says they determined the fire started in the engine compartment of one of the trucks and spread to the ceiling, where there was blown-in insulation. He says they didn't initially see any flame, but there was a large amount of smoke.
Huls tells us trucks had just returned from a run on the county's roads that morning.
He says they ventilated the smoke so they could see what was happening, and pulled out the trucks that they could. He says two other trucks also sustained damage, each to the side nearest the truck on fire.
Huls says no injuries were reported.
The fire department was assisted by the Little Rock and Ashton fire departments.
He says the origin of the fire was under the hood of the truck and the cause of the fire appeared to be electrical or mechanical in nature.
Chief Huls estimates that the fire caused over a million dollars in damage. He says the truck on fire was totaled and the shop sustained extensive damage, but it is still structurally sound.
He says the firefighters who responded were on the scene for about four hours.
This entry was posted on Saturday, April 1st, 2023 at 11:29 pm and is filed under News. You can follow any responses to this entry through the RSS 2.0 feed. Both comments and pings are currently closed.