April 26, 2023 - 3:50 pm - Posted in
News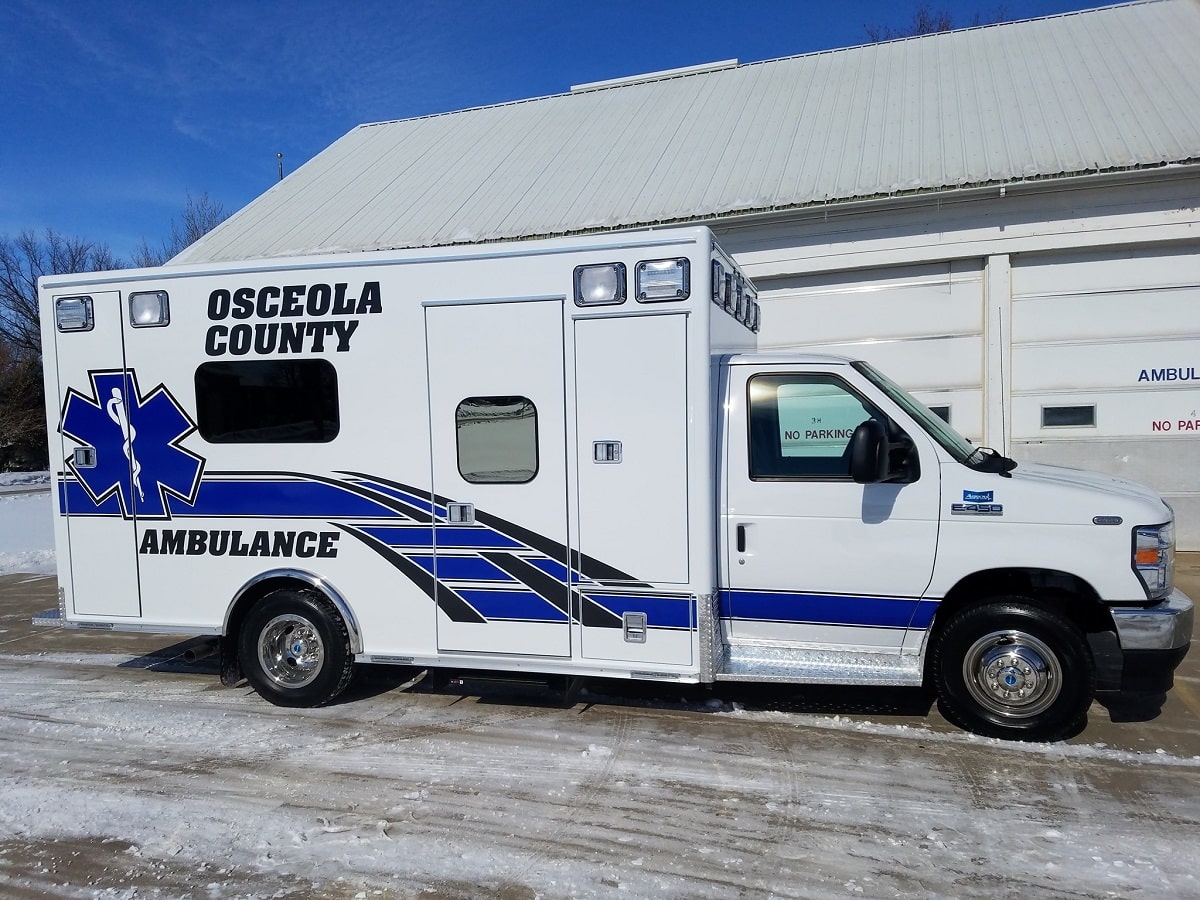 Ashton, Iowa– A St. James, Minnesota man and his passenger were taken to the hospital after an accident at Ashton on Saturday, April 22, 2023.
The Osceola County Sheriff's Office reports that at about 8:10 a.m., 58-year-old Frank Zucek of St. James, Minnesota was driving a 2007 Ford pickup southbound on Highway 60, at Ashton, near L36.
The report says that the pickup was pulling a trailer and was crossing a bridge. The bridge was icy. The deputy says Zucek lost control of the vehicle, which entered the west ditch and rolled over at least twice, coming to rest near the creek.
The Ashton and Sibley ambulances took Zucek and a passenger in the vehicle, 55-year-old Timothy Ocel of Lewisville, Minnesota to Osceola Regional Health Center Hospital.
Zucek's Ford pickup sustained $15,000 in damages, which totaled the vehicle.
The deputy says the Ashton Fire Department also assisted on the scene.
This entry was posted on Wednesday, April 26th, 2023 at 3:50 pm and is filed under News. You can follow any responses to this entry through the RSS 2.0 feed. Both comments and pings are currently closed.